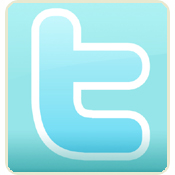 This might be a no-brainer topic, but I wanted to put this post up for any people out there having trouble on how Twitter follower counts work.
When I first started getting serious with my Twitter accounts, I was confused about the max followers issue. When I followed 2000 tweeps I could no longer follow more people? I was confused how other high profile twitter accounts were following many thousands of accounts. Asking around (thanks @therealjosh and @MattLevenhagen) I was able to get the answer. The issue is related to the people following you. 2000 is the first threshold you must break through, once you get past 2000 followers, you will be able to follow more people. It slowly ratchets you up in follow numbers.
So how do you manage the following/follower ratio? The trick is to unfollow people. By unfollowing people then following more people with the wiggle room you create, you literally ratchet your way up. Currently, I have 2,220 followers, which allows me to follow 2,445 people. For every new follower, I can follow more people.
This is where a tool like Bird Feeder is invaluable. You can set Bird Feeder to unfollow based on time frame. Every day, I unfollow people older than 3 days old, while keeping all of my mutual followers. You can also whitelist people you like to follow, but are not following you. So with Bird Feeder I unfollow 250 followers every morning, then follow based on search criteria, by doing this my targeted follower count increases easily every day. Using tools to automate free you up to do work, which translates into cash. I wrote a review about Bird Feeder for Twitter if you'd like to learn more about it.