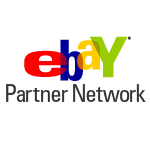 If you've been following along with the new changes at EPN (and people, you should be following along since the changes have been significant), you should know about the their new commission structure. They're moving to a Cost Per Click pricing model, but still based on performance. So the higher EPC you get, the higher commissions you'll make per click.
EPN publishers that have signed up since September 1st have already been using this new model. Publishers that have been around prior will be migrating to the new model starting tomorrow (Oct 1).
If you're unsure of how this affects you, you need to run a Preview Report. As for me, the initial signs look quite promising, but it all depends on the quality of traffic and users you're sending to eBay. The better quality, the better EPC. It goes beyond just what they buy. They factor on frequency, target, and history of the user to determine the quality of buyers out there.
Good luck everyone!