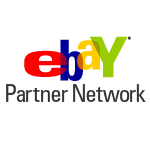 I pretty much try to avoid the official EPN forum these days. The amount of negative, paranoid and panicky posts there can sometimes freak you out. But, those posts are real and should be looked at on occasion to understand how series EPN is about violations.
I'm still trying to diversify my affiliate marketing pie and get EPN more in the balance by promoting heavily with Amazon and CJ products over the last few months. In fact, I just recently did some new EPN development for the first time last week. During this development phase I clicked on a rover link to test that the proper CampID was being sent and I was landing at the appropriate listing. The next day, I purchased something on eBay and realized that I just purchased an item after dropping my rover cookie on my machine. Normally, I do eBay purchases on another box that has none of my affiliate cookies (or clear my cookies). Not doing any EPN development for a while, I forgot about the rover. Total rookie mistake on my part.
I'm sure a lot of people do this, intentionally or not intentionally, but I didn't want to be one of those users at the EPN forum complaining that I can't log in, or that I've been booted from the program without any reasons, etc. I decided to take a proactive approach and contact EPN and let them know what I've done, and request that transaction be removed from my earnings.
After submitting my email (via their Contact/Help form in the 'Can I test my own links?' section) I received the classic 'canned' message stating that they've forwarded my email to the Network Quality team at EPN. I didn't get a response for about a week, but then finally received a great email from the Quality Team, thanking me for being proactive and notifying them of the accidental click. The letter stated that this would not be a problem (this time) and request that I be sure to clear cookies before making any future purchases at eBay. No problem!
Nothing probably would have happened if I didn't send them a email. This was the first and only time I've purchased someting on my rover cookie, but you never know. I'd hate to lose my EPN account over simple purchase at eBay.