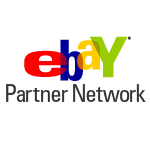 So, I've been paying close attention to analytics and most importantly, my QCP preview in EPN reporting. Just like what it was stating for the end of August, my earnings will be looking really good under this model and I was trying to figure out why.
I really think the major benefit in my case is that I use limited PPC via YSM to promote my good earning niche sites. I never been too heavy in SEO, and relied on PPC to drive traffic to these sites. Finding the right balance of advertising cost with profits earned is tricky, but I think that is why my EPC is good on these sites. I'm driving 'buyers' to come to the site, and eventually 'buy' on eBay vs. driving a bunch of readers. I wrote a post about this in January 2008 "Readers vs. Buyers".
Now, with this improvement with EPC, I think I'll do some tests in October or November by ramping up my PPC campaigns to drive more quality traffic to eBay.
While I'm still waiting for the dust to settle, I've been working hard (hence the lack of recent posts) on creating Amazon store fronts, CJ based store fronts, hub support blogs to my various sites. I've been working on creating a new Amazon store front plugin, but I've been absolutely LOVING ReviewAzon. I can't say enough how great this plugin is. If you're interested in working on your Amazon affiliate efforts, please pick this plugin up. Only $79, you can't afford to NOT try it.